Fiji, like other Pacific Island States, is blessed with large areas of ocean space that contain important and wondrous natural resources. To manage its ocean (60 times larger than Fiji's landmass) is more important than ever given the numerous challenges that our oceans face.
In support of good management, due process and planned decision making the Fiji Environmental Law Association (FELA) together with EDO NSW and the University of the South Pacific (USP) has just published a policy and law scoping paper entitled "Towards an Integrated Ocean Management Policy for Fiji" (ISBN 978-982-01-0964-3) and on sale at the USP bookshop.
It is hoped that this scoping paper will assist Fiji draft its National Oceans Policy Framework and also support an exciting pathway for Fiji to create its own Integrated Oceans Management Policy (IOM Policy) that is adapted to Fiji's legal and governance context.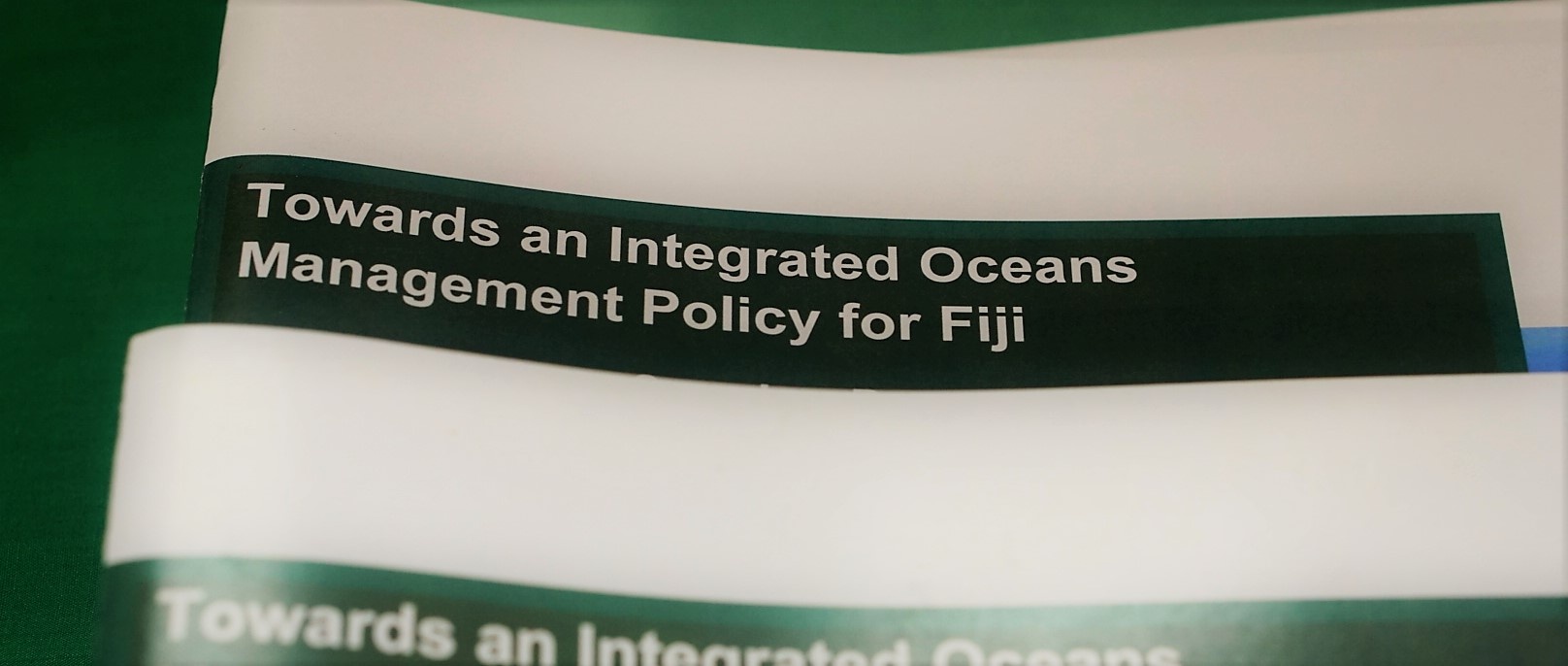 The IOM scoping paper explains:
An IOM policy is a national strategic policy document that provides for a 'planned system-wide approach to ocean management'
While, providing an excellent introduction to IOM policy, the IOM scoping paper also sets out how within Fiji's legal and governance context an IOM policy could be adopted to meet the scoping paper's main objective which is to consider:
the question of whether Fiji should develop an IOM policy and, if so, how such a policy should be developed.
The IOM scoping paper supports Fiji adopting an IOM policy provided that it is adapted to the Fiji context for the main reason that Fiji's IOM policy:
could facilitate a more wide-ranging, systematic and integrated approach to oceans management.
FELA's IOM scoping paper makes the point that the process that is adopted to create Fiji's IOM policy must be inclusive of all relevant stakeholders and interests, as well as being sensitive to other ocean policies that are being developed or implemented.
The timing of this IOM scoping paper is good. In 2017 oceans and Fiji are at the forefront of global attention as it becomes increasingly apparent that current approaches and decision making processes that govern how we utilise the earth's resources are unsustainable with potentially catastrophic consequences for all life. Fiji also has a unique connection with the ocean, and Fiji's large ocean areas are vital for the many different people who rely on the ocean for resources, leisure activities or business as well as for Fiji's future development.
In short, a healthy well managed ocean is in Fiji's national interest and this is why the IOM scoping paper supports an overarching legal framework that would enable a planned decision-making approach for how Fiji manages its ocean spaces to maximise and preserve the benefits for future generations.
However, before Fiji can create and adopt an IOM Policy there are many issues and questions that emerge, including but not limited to:
Funding constraints to create the inclusive process to formulate Fiji's IOM Policy
Ensuring that the IOM Policy is suited to Fiji's legal and governance context
Ensuring that the IOM Policy is expert, concise and practical so that it enables effective national decision-making in accordance with Fiji's common law system
Determing which Fiji government Ministry or Department should be charged with implementing the IOM Policy and making decisions in accordance with the IOM Policy.
The IOM scoping paper, perhaps indicates that FELA is the right Fiji based organisation to assist the Fiji government with the development of an inclusive and legal process to create Fiji's IOM Policy. However, the IOM scoping paper points out that there should be time and proper consideration of this process first. This consideration will presumably assist with the IOM scoping paper's concern that care must be taken to ensure that the development of an IOM Policy must not interfere with the implementation of other ocean related policies.
However, it is worth noting that for Fiji, if the IOM Policy is expert, concise and practical it should be able to provide the overarching legal framework within which other more site specific policies would be welcome and add important considerations for national decision-making. It is probably worth emphasising that careful consideration, as is suggested by the IOM scoping paper, may also give Fiji the best chance of crafting an IOM policy that is practically workable for good regulation. Fiji may also take advantage of its common law jurisdiction as it has a large body of administrative law that already underpins national/Ministerial decision-making and for this reason the IOM Policy may focus on overriding principles and discretionary powers rather than becoming overly detailed, impractical and unworkable. At the risk of repetition this really fits within the issue of ensuring that the IOM Policy is expert, concise and practical.
A Ministry for Oceans?
Due to the importance of Fiji's ocean areas to Fiji's national interest, and the need for a more planned approach to decision-making, many support the call for a specific and dedicated Fiji government Ministry created to oversee the management and use of all Fiji's ocean spaces. If this occurs, then this specific "Ministry for Oceans" would be the natural home for Fiji's IOM Policy to enable a planned approach to decision-making for Fiji's ocean spaces.
"Towards an Integrated Ocean Management Policy for Fiji" is on sale now at USP's bookshop for FJ$15.00 - and the reproduction of this scoping paper for educational or other non-commercial purposes is authorised provided the source of the material is acknowledged.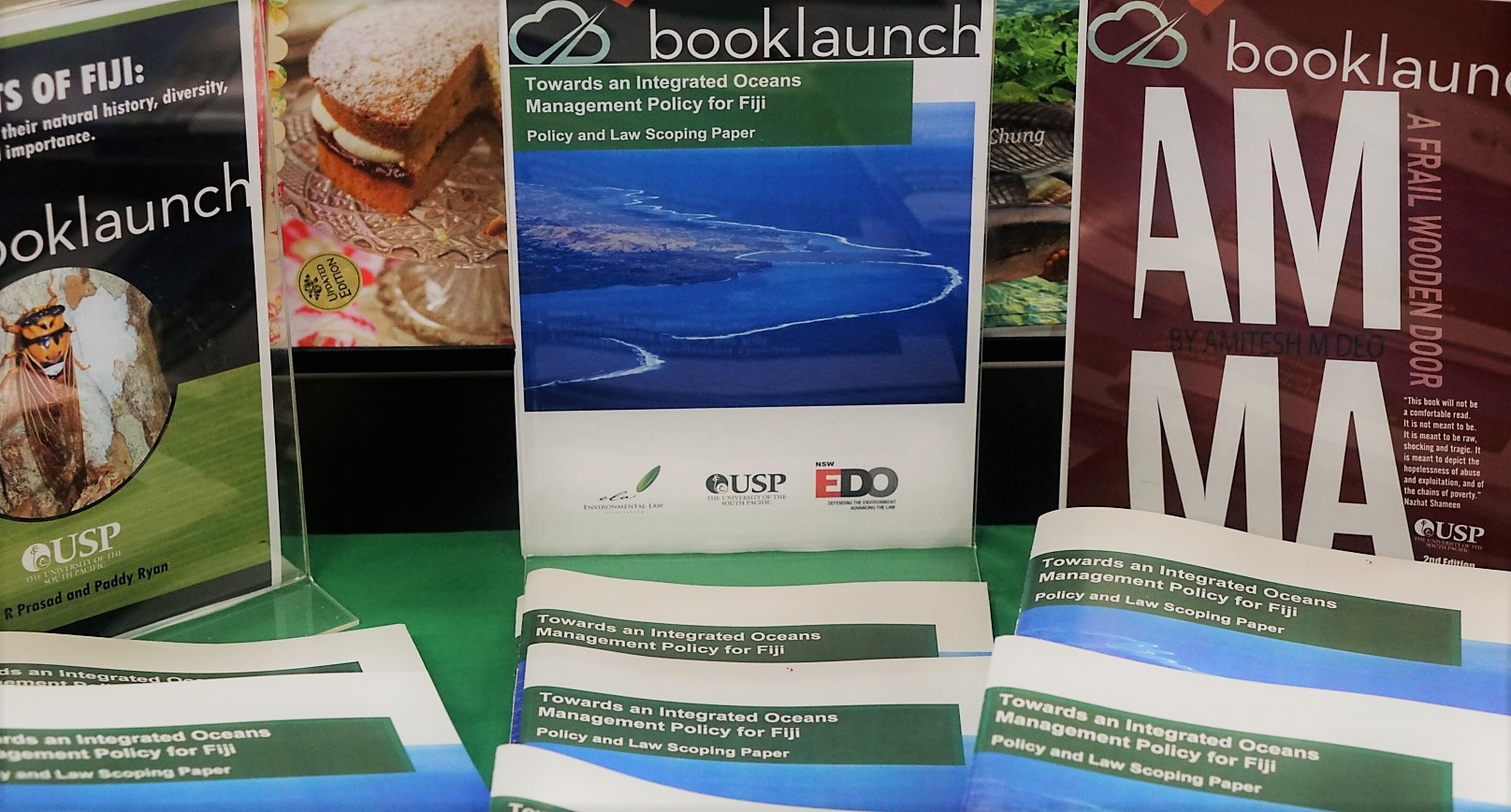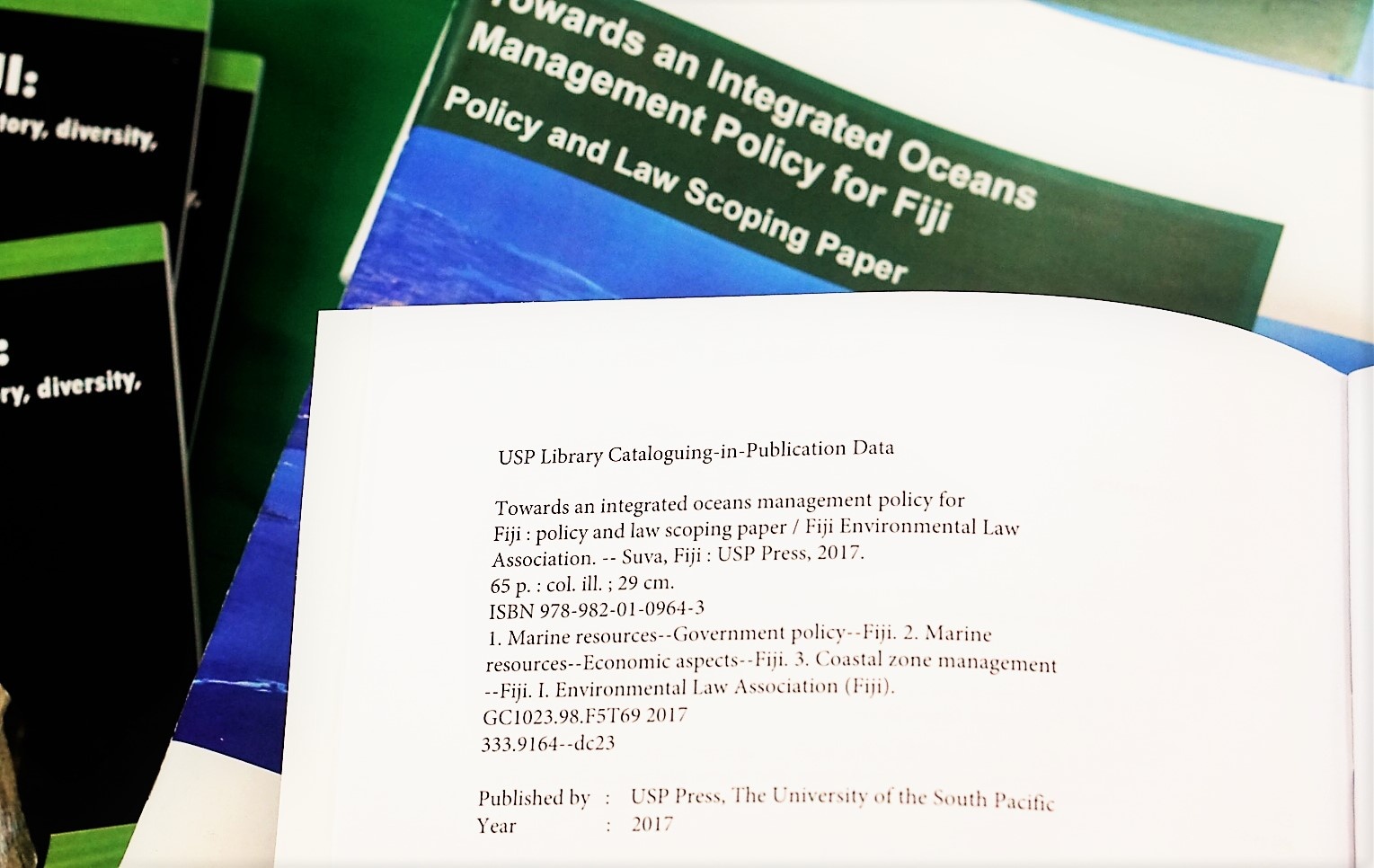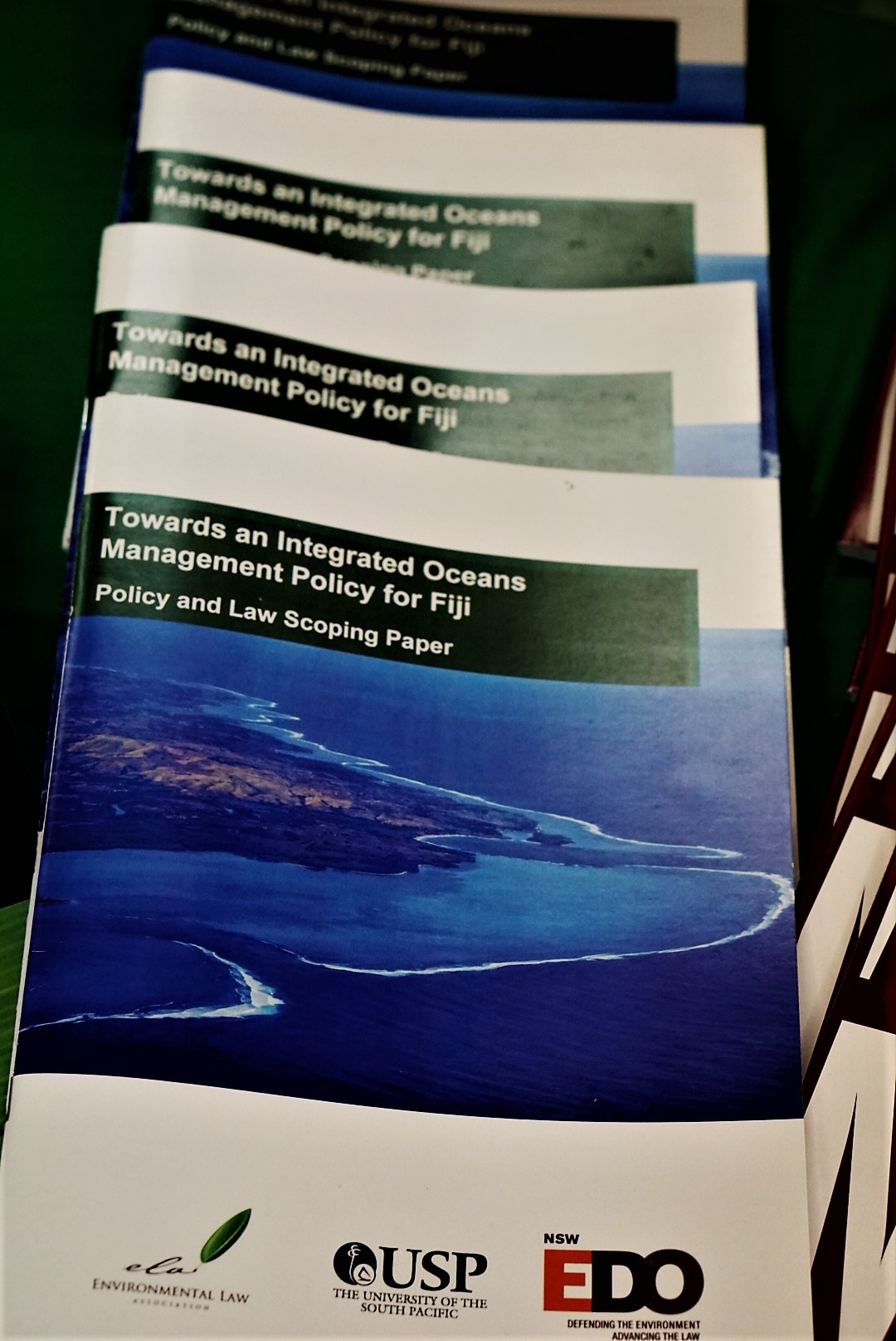 Please note:
This legal bulletin is provided for general information purposes only and it is not, and should not be relied on as, legal advice.