Dr. Transform Aqorau, former CEO of the Parties to the Nauru Agreement (PNA) answers a few questions about the PNA and immediate challenges going forward.
The PNA is a regional agreement between Federated States of Micronesia, Kiribati, the Marshall Islands, Nauru, Palau, Papua New Guinea, Solomon Islands and Tuvalu that focuses on the management of shared fisheries resources for the benefit of Pacific Islands.
The PNA represents self-organisation by a group of Pacific Islands to manage their valuable fisheries resources through co-operation and a shared understanding that sustainable management will lead to long-term economic benefits. In this bulletin we find out more from Dr Transform who kindly provides responses to some key questions.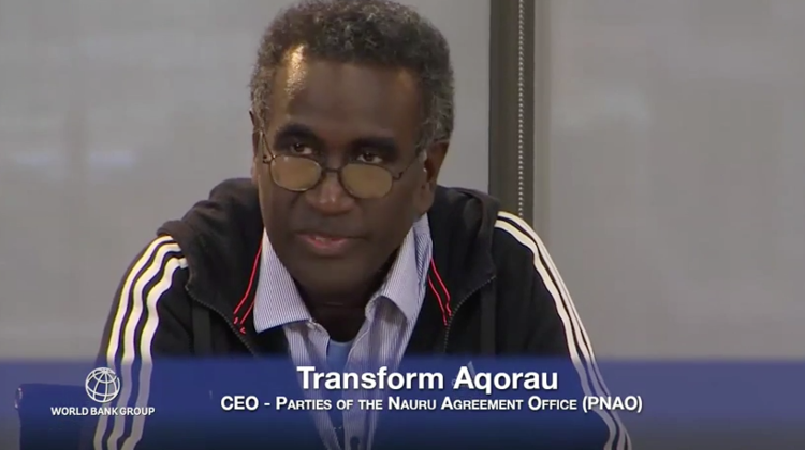 Dr Transform, what is PNA's vision for Rights Based Management in the region?
PNA have instituted the purse seine and now longline vessel day scheme (VDS) which essentially strengthens the rights of members in the fishery. What the VDS has done is transform the power base and rights in the fisheries by making PNA members sellers of days and fishing opportunities, rather than just taking the price which the fishing companies set. It has also allowed PNA members to sell their days through different methods like tendering and auctions which they could never do previously because there were no instruments through which they could do this. I guess you could argue that the creation of the group was premised on applying rights based fisheries management because the vision of the founders was to ensure that they get a bigger share of the value of their resources. They were not able to do this immediately because it takes time to build the foundation blocks as well as ensuring that the international and regional legal framework supported this. The conclusion of the UN Fish Stocks Agreement and the Western and Central Pacific Fisheries Convention (WCPFC) ensured that the necessary framework for the clarification of rights found expression in law. The WCPFC has helped to clarify the strengthening of these rights also in an economic sense which the PNA member countries have been able to use to add value to their fishery.
There has been a recent move in the Pacific and the world to conserve marine resources through the creation of MPAs, with several PNA members creating large MPAs. How do these new MPAs affect existing arrangements and licenses in PNA areas?
There is some debate about whether MPA's actually conserve fisheries resources especially where those resources migrate through different zones, so there is some doubt as to whether these large scale MPA's will even have the efficacy expected of them. That is why it is important to manage the fishery as a whole and not manage the fishery by compartmentalising zones when the fish don't stop at these closed areas. There is also some controversy about whether these MPA's that are being proposed are actually supported by any scientific analysis that closing them off will actually have any conservation benefit. In other words, we do not know whether they will remove a proportion of overfishing and result in rebuilding of stocks when those same fish that swim through the closed areas are caught elsewhere. This is why MPA's probably won't be as effective for managing migratory stocks. So far the closures in the Phoenix Islands in Kiribati and the Palau marine sanctuary have not affected PNA arrangements.
The impact of climate change on fish stocks while still not fully understood yet, does pose a threat to the fisheries sector in the Pacific. What mitigation or adaptation strategies are being considered by PNA member with respect to this?
There is some modelling that has been done by SPC on the impact of climate change which shows a shift towards the east of the stocks. These are just models however which depend on parameters that are fed into the model, but for these models we have a fairly good idea of the impacts of climate change. The VDS is already designed to take these shifts in migratory movements of the fish by allowing for trading so you could probably say that they have taken these potential mitigation measures in place to ensure they do not lose too much economically.
How do you see the role of PNA moving forward in terms of sustainability and playing a role in stewardship of the Ocean?
The PNA have been advocating stronger measures in the region. They have largely been responsible for instituting the 3 Months FAD closure, the closure of the 2 western high seas pockets, 100% Observer coverage etc. They are now working on FAD tracking and registration and also have MSC certification for free school skipjack and yellowfin tuna. They are also pushing for stronger controls on the high seas for longline fishing, and have also pushed for better data from these vessels. No one is more impacted from fishing than Pacific Island countries themselves so they have been the strongest advocates for better management of their resources.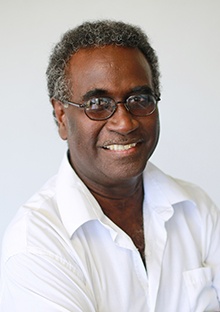 With thanks, vinaka vakalevu, to Dr Transform for taking the time to respond to our questions.
[This article first appeared in our December 2016 pdf Legal bulletin and is reproduced here.]