The budget announcement on 28 June 2018 saw a number of budget amendment bills amending a number of existing legislation. This employment law update will focus on Bill No.21 of 2018, currently cited as the Employment Relations (Budget Amendment) Act 2018 ("amendment Act"), one out of the fourteen consequential bills that will give effect to the 2018/2019 national budget.
Bill No.21 of 2018 was enacted in Parliament on 12 July 2018, and saw the inclusion of Family care leave and Parental leave provisions in the current Employment Relations Act 2007 ("Act"). The amendments suggest Government's intentions of supporting working parents and promoting work life balance into Fiji's current work force.
The amendment Act, is not yet in force, and in this commercial law update we set out what Fiji employers should prepare for now as it seems likely that the amendment Act will be brought into force imminently. In accordance with the usual principles of Fiji employment law, the Act sets out minimum statutory standards that all Fiji employers may exceed but may not fall below.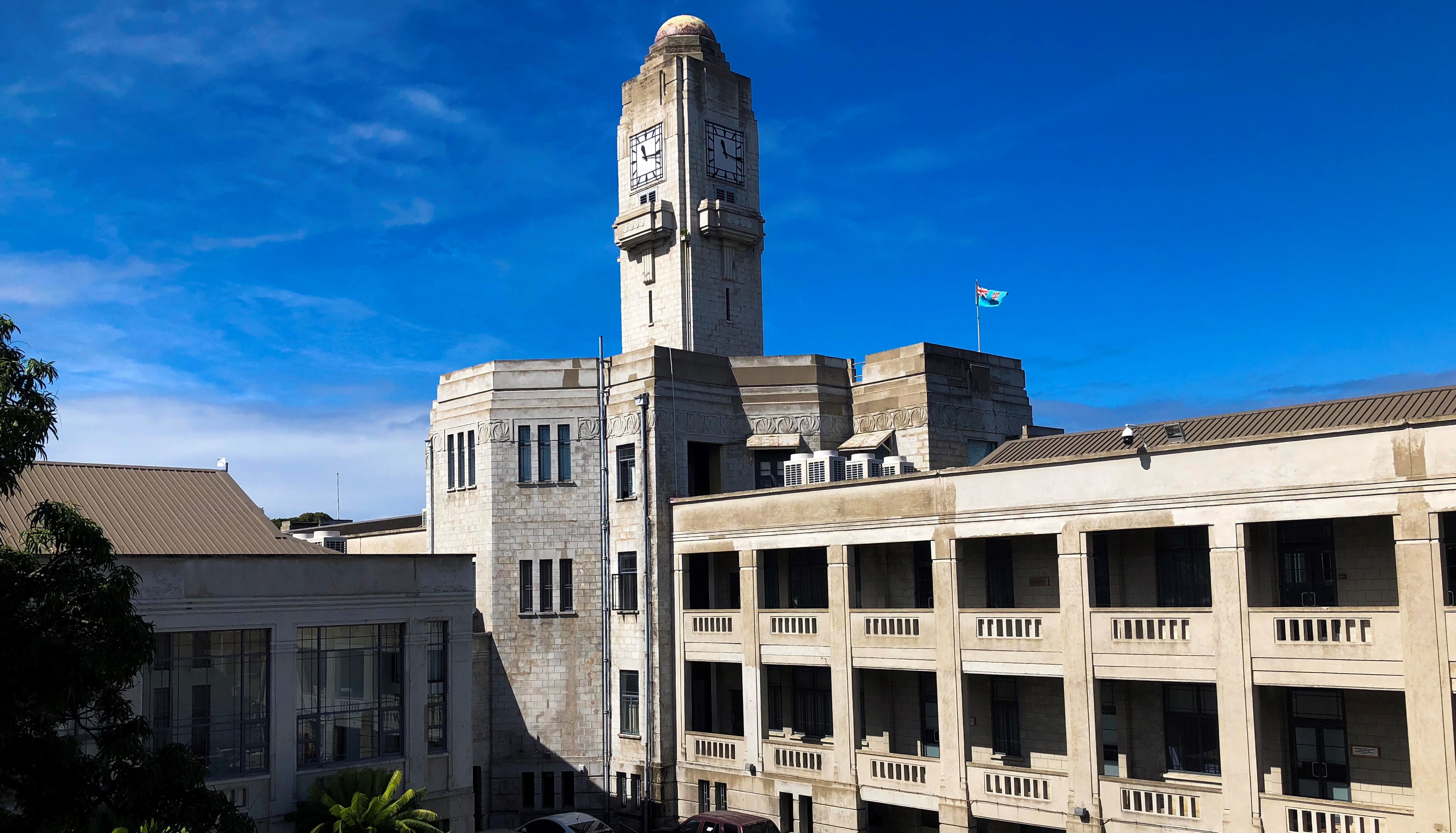 Government Buildings, Suva, showing Fiji's Parliament and courts
The Employment Relations Act 2007 is amended by the amendment Act as follows
The Act will be amended in relation to:
Authorised deductions that may be made by an employer
A new right to Family Care Leave
New rights in relation to Parental Leave, including paternity leave
We expand on each of these below.
Authorised Deductions
The authorised deductions under section 47 have been expanded to include deductions from an employee's wages, for contributions to medical insurance. The amendment also allows an employer to deduct, with the employee's authority, more than 50% of an employee's wages for life or medical insurance or towards a medical scheme, if any.
Family Care Leave
A new section has been included in the Act to deal with family care leave. Family care leave allows an employee to take 5 days leave in a year to provide care and support to a member of their immediate family or a member of their household.
The amendment Act interprets an "immediate family" as to consist of:
a workers spouse, child, parent and sibling, and a "household" refers to the occupants of a dwelling-house who are financially dependent on each other or an occupant of the dwelling-house.
The above entitlement cannot be accumulated or carried forward to the next year. In order for an employee to be entitled to the above benefit they would need to:
Notify their employer of their intentions and reasons for taking leave; and
Complete at least 3 months of continuous service with the same employer.
Parental Leave
Part 11 of the Act initially only dealt with maternity leave, the amendment Act has expanded this to also include paternity leave. The objects of Part 11 have also been expanded to highlight the importance of taking time off from work to care for children and achieving a work life balance for working parents.
There are also changes in the maternity period under Part 11, extending it from 84 days to 98 days.
A new section for paternity leave is to be included in the Act, allowing men, whose partners (either a spouse or de facto partner) are entitled to maternity leave, to take nothing less than 5 working days of leave. In order for an employee to be entitled to this benefit he would need to show that:
He is the primary caregiver (a person responsible for the care, development and upbringing of a child) to his child; and
Provide the employer with a medical certificate from a registered medical practitioner specifying the possible date of birth of his child (includes a child that a man will be responsible for as a primary caregiver).
For the purpose of clarity, the amendment Act includes the definitions of a de facto partner and a de facto relationship. A "de facto partner" means a person in a de facto relationship, and a "de facto relationship" means:
a relationship between a man and a woman who are at least 18 years of age and, although not legally married to each other, have lived with each other as spouses on a genuine domestic basis for –
a period of more one year; or
a period of less than one year, provided the employer, having regard to the circumstances listed in section 154A of the Family Law Act 2003, considers it just to treat the relationship as a de facto relationship;
In addition to the above, if an employee has completed more than 3 months of continuous service with the same employer than he is entitled to paid paternity leave, for:
The first three births at his normal rate; and
For the fourth and subsequent births at half his normal rate.
The paternity leave may only be taken either 3 months before the possible date of birth of a child or 3 months after the birth of a child. It may be taken all together or for shorter periods of time in a year, but cannot be for less than 5 working days in total.
Further amendments to this Part sees that an employer commits an offence if any of the above entitlements are withheld or restricted or limited in any way.
Transitional
An amendment to the transitional provision under Part 19 of the Act also sees the government extending the deadline from 28 to 49 days, for an employee to file an application for compensation with the Arbitration Court. This is provided that the employee was terminated from their employment with an essential national industry or with a designated corporation or a designated company.
Conclusion
The Employment Relations (Budget Amendment) Act 2018 has not come into force as of yet, this would be on dates appointed by the Minister and published in the Gazette.
For further enquiries related to any aspect of Fiji's employment law or other commercial law enquires, please contact our commercial team at Siwatibau and Sloan:
ronlyn@sas.com.fj ana@sas.com.fj atu@sas/com.fj seini@sas.com.fj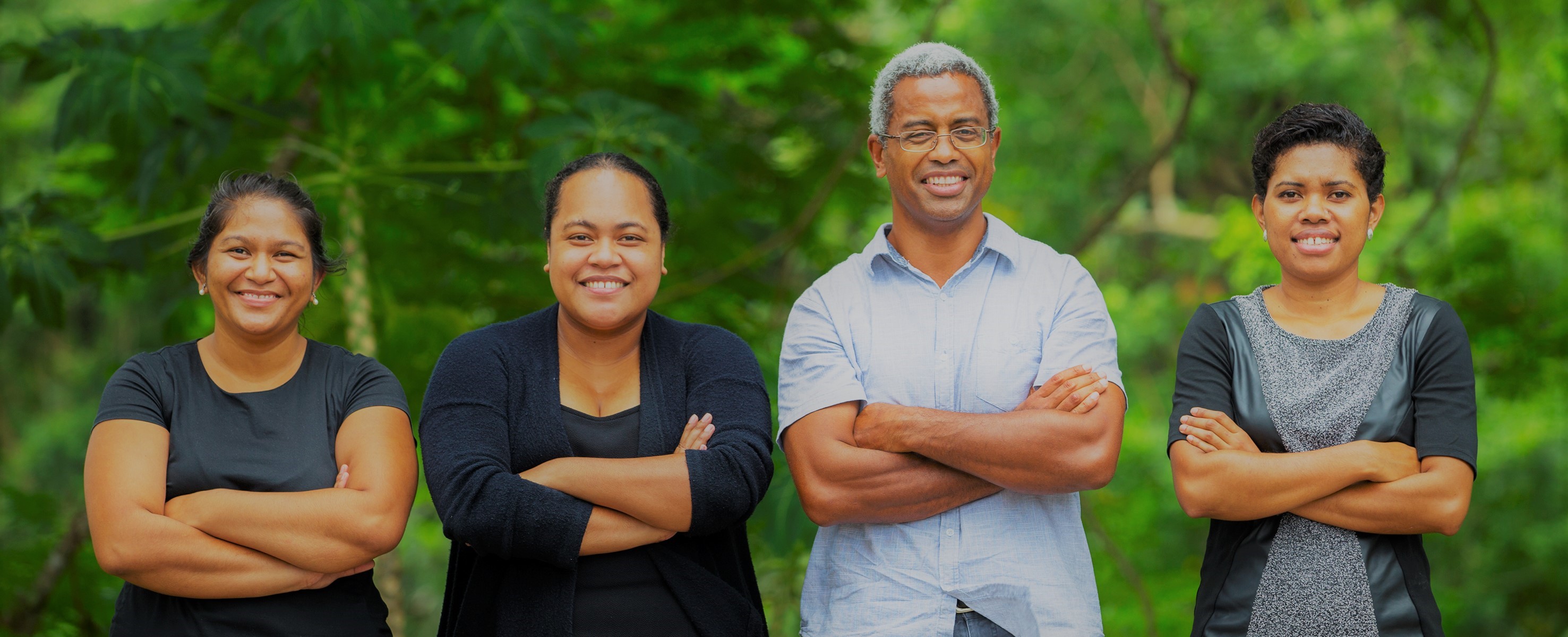 This commercial law update is not, and should not be relied on as, legal advice. It is provided for information purposes only.